Lawn & Landscape Services in West Des Moines, IA
We've been providing high-quality lawn and landscape services since 2005!
The city of West Des Moines in Iowa is a multifaceted destination, with both vibrant city life and stunning nature activities. One of the most iconic areas to spend the day in is Historic Valley Junction, a renovated railroad district brimming with charm that houses more than 150 businesses including art galleries, fashion boutiques, antique shops, and more. After your fill of shopping, wind down by enjoying the over 631 beautiful acres of Raccoon River Park to reconnect with nature!
With such a multifaceted city, at Ultimate Lawn Services, we knew we had to provide multifaceted lawn and landscape services. So that's exactly what we did! We provide lawn care, landscaping, hardscape installations, pest control, irrigation, and more to the people in West Des Moines, IA and surrounding cities. We'd love to help you next!
---
Our lawn and landscaping care services include fertilization, weed control, disease treatments, and more!
Just vitamins are good for us, our lawns, trees, and shrubs could also make good use of extra nutrients! Our lawn and landscaping services are the perfect antidote to an undernourished property, with customized programs to give your plants and grass exactly what they need year-round. We also offer protective services to combat diseases, pests, and weeds. Our lawn and landscaping care services include:
---
Lawn & Landscape Maintenance Services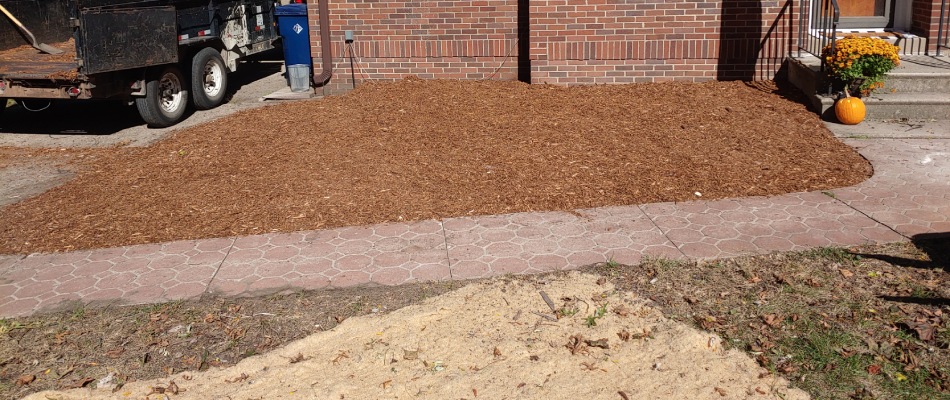 For the well-manicured lawn and landscape that'll make all the neighbors jealous, we have you covered. We'll keep your lawn in tip-top shape and can trim and prune your bushes and trees to prevent them from becoming overgrown and unhealthy. Our full list of lawn and landscape maintenance services include:
Resolve poor drainage and pooling water in your property with our drainage control solutions!
---
We can install patios, fire pits, annual flowers, professional lighting, and more!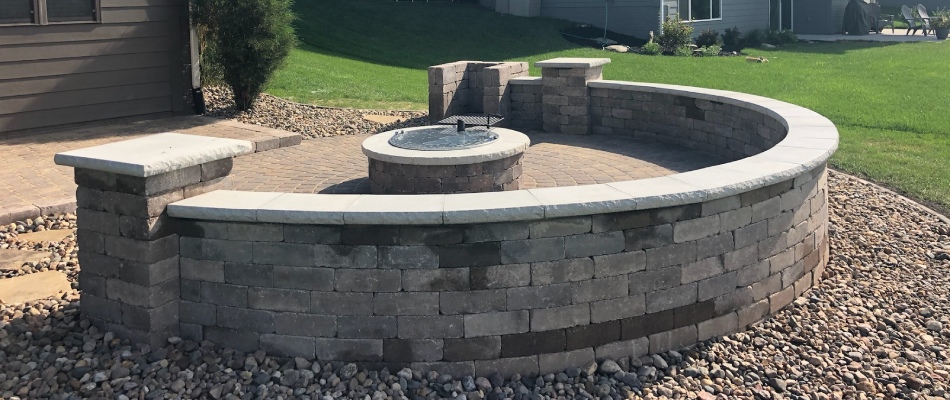 If you're interested in taking your property to the next level and increasing curb appeal or property value, look no further than our hardscape and softscape installations! We can create new places in your property to make memories, renovate your landscape beds, illuminate your landscape, and more. Take advantage of our broad array of design and installation services, including:
---
Professional Irrigation Services
Hydration is important to any lawn and landscape, so it's essential to make sure your watering system is effective and efficient. Our professionals can help with that! We can install a new system for you or repair or test an existing system. We'll see to it that your irrigation system is ready for the seasons with winterization and start-ups, too! We're well-versed in irrigation services like:
---
We offer pest control services to combat spiders, fleas, mosquitoes, and more!
To keep pests from becoming a nuisance, we've developed several pest control programs to establish your property or lawn as a no-pest zone! These services tackle pest problems from fleas, spiders, grubs, mosquitoes, and more. Schedule any of our pest control services today, like:
To help reduce the chances of pests hiding out in the debris of your gutters, we also offer gutter cleaning!
---
Call us today to schedule any of our professional lawn and landscape services!
At Ultimate Lawn Services, we take pride in the services we provide and won't accept anything less than the best for our clients. To stay ahead of the curve, we always make sure to outfit our professionals with top-of-the-line equipment and products so that they can do what they do best! We have the team, the experience, and the knowledge to get the job done. If you're in West Des Moines, IA or a nearby city, your search can end here! Call (515) 371-0896 today to schedule any of our lawn and landscape services!