Lawn & Landscaping Services in Grimes, IA
We've been helping create stunning lawns and landscapes since 2005.
Grimes, IA is best known for having a small-town feel while being conveniently located near the larger metropolitan area of Des Moines. Although it's just a hop, skip, and a jump away from big attractions like the Blank Park Zoo, Des Moines Art Center, and more, there is plenty to do right in Grimes! There are several parks in the city perfect for spending quality time with loved ones, as well as golf courses, restaurants, and more.
We love the communities in and around Grimes, IA and set out to provide them with high-quality lawn and landscaping services. Now, with 17 years of happy clients behind us, we can confidently say we've achieved that. Our broad array of services includes lawn mowing, fertilization, landscape bed renovations, irrigation services, and more!
---
Lawn & Landscape Care & Maintenance Services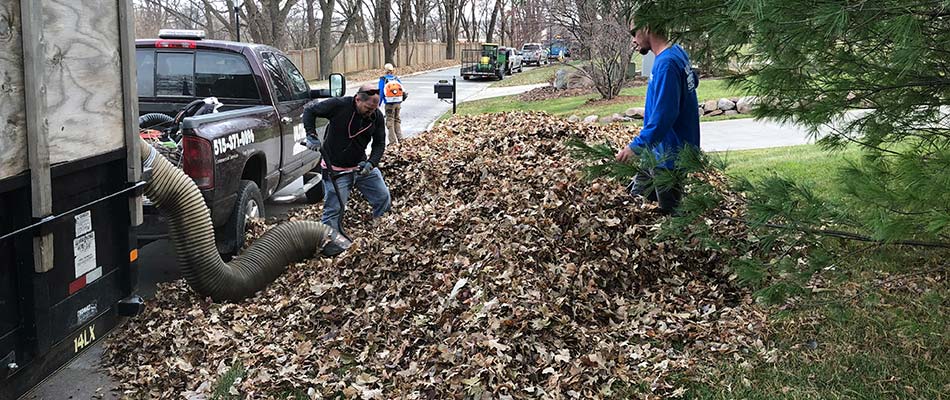 Keep your lawn and landscape healthy, beautiful, and thriving all year long with our care and maintenance services. Our team can ensure your property is well-manicured and that your plants are nourished with all the nutrients they need! We also offer new lawn services if you're moving into a new property or just need a fresh start. Take advantage of our care and maintenance services, including:
Keep your landscape snow-free and say goodbye to shoveling when you enroll in our commercial or residential snow removal service!
---
We offer professional design and installation for hardscape and softscape projects.
To beautify your property, we offer several design and installation services, including landscape design where we create a rendering of your new project! We can install softscapes like new flower beds or annual flowers as well as hardscape features that'll increase your property value. Our complete design and install service list includes:
---
Our Pest & Weed Control Services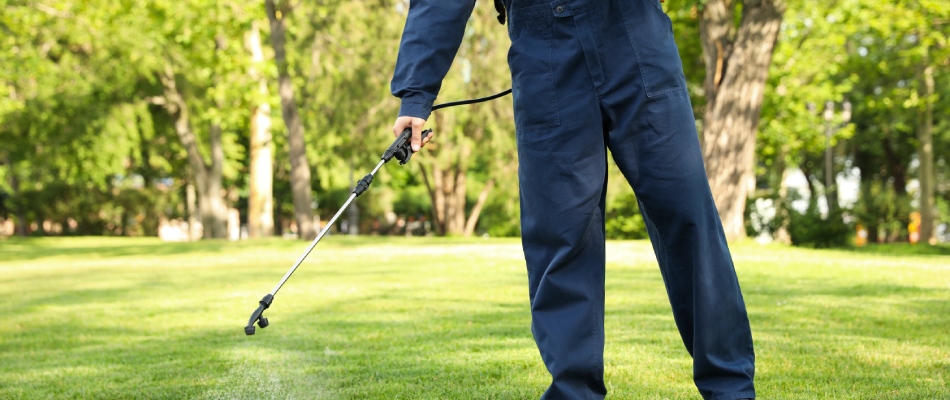 We offer several professional protective services to help keep health threats from damaging your lawn and landscaping plants or infesting your property. Whether those threats are an infestation of fleas, a disease sweeping your shrubs like oystershell scale, or something else, our team can take it on. We offer protective pest and weed control services such as:
---
Our irrigation services include installation, repairs, and more!
There's almost no resource more important for the health of your lawn and landscape than water. We can help upgrade your watering with a new irrigation system installation, and we also offer other services including repairs, start-ups, and more! Our professionals can perform the following irrigation services:
---
Call us today to get a quote for any of our lawn and landscaping services!
You can't ask for a better team than the one we have here at Ultimate Lawn Services. Each and every team member is dedicated to performing at the highest capacity and producing the best results for your property. We're so confident that our team is going to impress you that we back all our services with a 100% satisfaction guarantee! We can't wait to hear what you have in mind, so if you're in or around Grimes, IA, don't hesitate. Call us today at (515) 371-0896 to get a quote for any of our lawn and landscaping services!