We offer commercial snow removal to businesses in Urbandale, West Des Moines, Waukee, IA and nearby areas.
Make your business a safer place for you, your staff, and your customers by removing snow and ice from your property.
Running and managing a business is tough already without adding the time-consuming task of snow removal into the mix. Letting snow accumulate around your commercial property can also be dangerous not only for you but for your staff and customers as well. Our team at Ultimate Lawn Services offers commercial snow removal to help you make your business safe during the snowy season.
We will eliminate snow from your property as soon as it reaches your preferred trigger height. Yes, you can customize your trigger height when you partner with us! You can also schedule our deicing treatments as an add-on to our snow removal so there isn't any slippery ice around your property. We aim to provide convenience in any way we can, which is why you can also choose what payment option works for you. Our team is glad to serve businesses in Urbandale, West Des Moines, Waukee, IA and nearby communities.
---
We'll remove snow from your property once it reaches the trigger height of your choosing.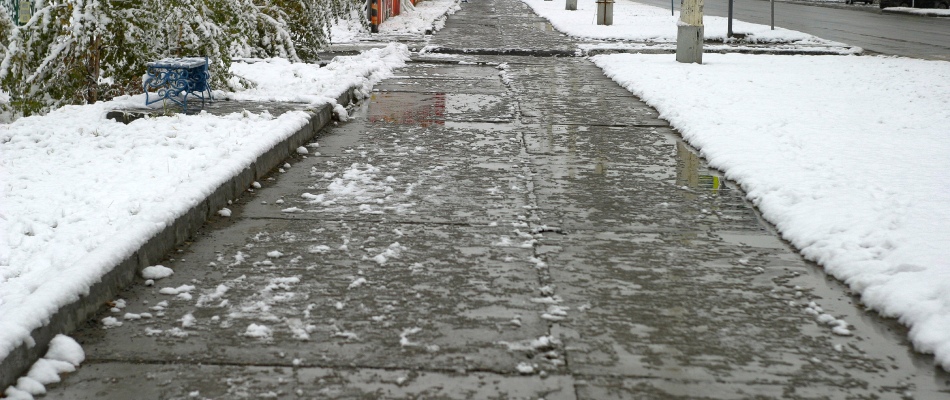 The snow season in Iowa starts around November and lasts until March, meaning you'll be dealing a lot with snow while running your business. That's tough. Our crew will remove snow from your commercial property for you when you sign up for our commercial snow removal service. This service gives you the option to choose your trigger height, which means how much snow needs to accumulate before we come out to your property to remove snow. We typically dispatch our crew after 1 inch of snow to ensure your business remains safe for you and your staff, but you can also choose a custom trigger height such as a 2-inch trigger or even a 1/4-inch trigger. Once we're on your property, we will remove snow from high traffic areas like:
Sidewalks
Entrances
Driveways
Parking lots
We typically collect the accumulated snow in one place on your property that is out of people's way. However, you can also add our hauling service as an add-on and we'll transport the snow off of your property!
We aim to complete our service early in the morning before you and your staff arrive to work!
---
We Make Our Own Brine for Our Deicing Treatments
Aside from snow, ice can also cause a lot of issues like slip-and-fall accidents on your commercial property. Luckily, you can add our deicing treatments on top of our snow removal. This service utilizes a brine solution that our experts crafted themselves to prevent ice formation on your property, protecting you, your staff, and your customers from slippery ice.
---
Choose between our flexible payment options for your commercial snow removal.
Our aim at Ultimate Lawn Services is to provide you with a convenient snow removal service because we know the challenges of running a business. When you partner with our professionals, we will give you the added advantage of having flexible payment options! You can pay monthly or every time we visit your property to remove snow. This way, you can choose what's comfortable and what works for you.
---
Call our experienced team today to schedule our commercial snow removal.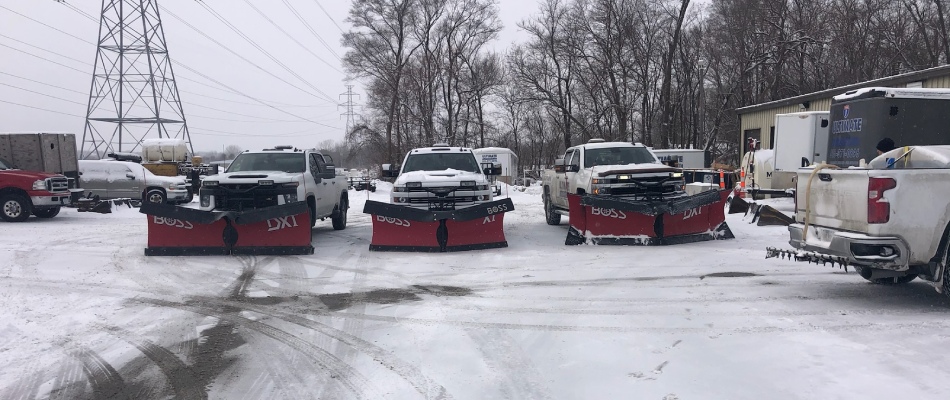 Snow removal will consume your time—time you should be spending running your business. At Ultimate Lawn Services, you can leave that task to our experienced experts! We offer commercial snow removal to businesses in Urbandale, West Des Moines, Waukee, IA and nearby areas. Call our team today at (515) 371-0896 to schedule.