If you're looking to take your outdoor living space in Iowa to the next level, here are four ways you can reach your goals! To start, you can install a beautiful, custom patio to add a designated seating area to your property. You could also add a fire pit to provide the perfect place to gather with friends and family when the weather gets chilly. You can install an outdoor kitchen so that you and your guests can enjoy the beautiful weather while cooking. Lastly, you can install landscape lighting to illuminate your outdoor living space at night and to highlight your property's best features.
---
1. Install a patio to add a designated place to gather on your property.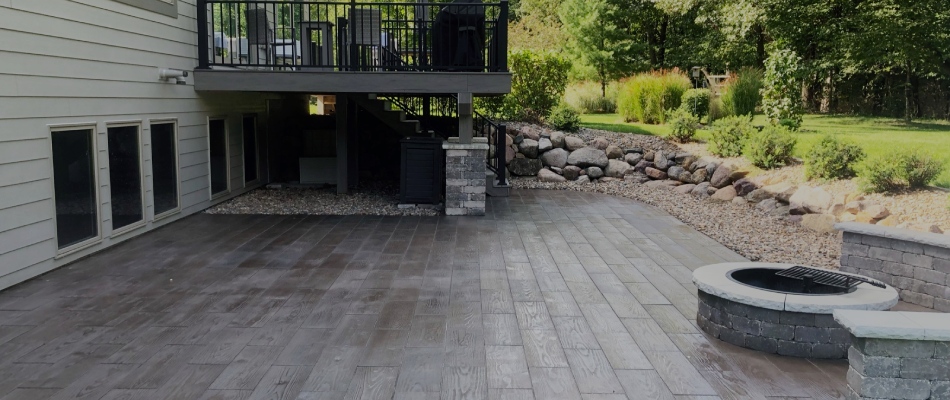 A patio is a perfect hardscape to add to your property. For one, a patio can serve as the ideal place to host an outdoor gathering. Guests and visitors can gather on the patio to enjoy the outdoors. Patios are also unique and built to fit your property's aesthetic using a material of your choice, so you can install a stunning hardscape without sacrificing your property's style.
You can install a patio using concrete pavers, stone pavers, or even flagstone, depending on your tastes and preferences.
---
2. Add an outdoor kitchen to your property so you can prepare meals outdoors!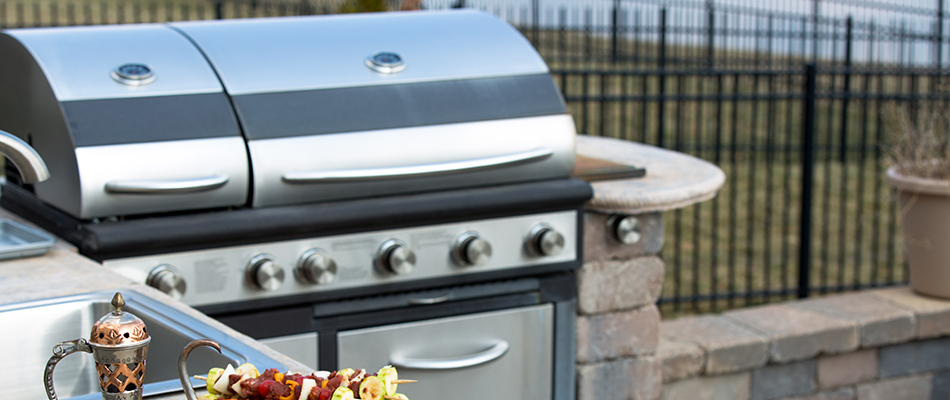 An outdoor kitchen provides you and your guests with an interactive experience and a place to prepare meals outdoors on your property. One of the benefits of installing an outdoor kitchen is how customizable and fun the hardscape can be. Outdoor kitchens can be installed with built-in sinks, pizza ovens, bars, refrigerators, grills, and so much more! If you like to host outdoor gatherings but don't want to be stuck inside cooking while your guests are enjoying themselves outside, you should invest in an outdoor kitchen!
---
3. Enjoy your outdoor area on chilly nights by investing in a fire pit!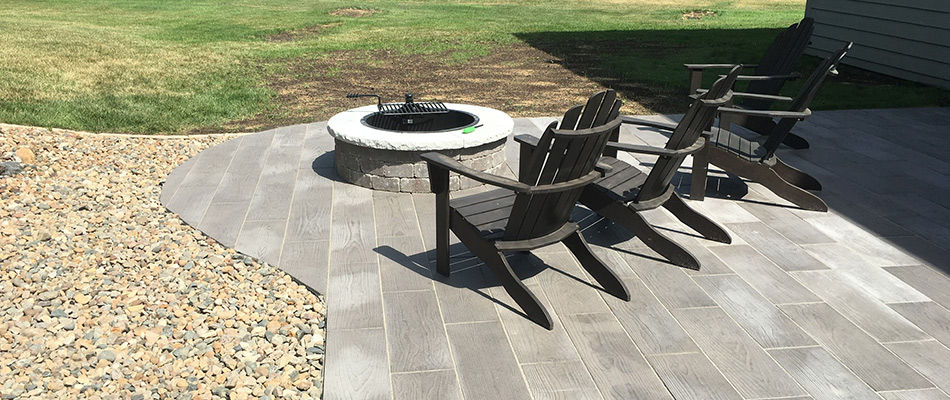 There's nothing more exciting and heart-warming than sitting around a fire pit with all of your favorite people. Investing in one can make any outdoor gathering an instant hit and provide your guests with an unforgettable night of entertainment and roasted snacks. Fire pits are also customizable, meaning you can decide on the material, size, and style of the hardscape so that it matches and complements your property. They can make for a stunning focal point on your landscape and will definitely come in handy on chilly nights!
Install a seating wall around your fire pit to encourage people to gather around the area.
---
4. Bring your property to life at night by investing in landscape lighting.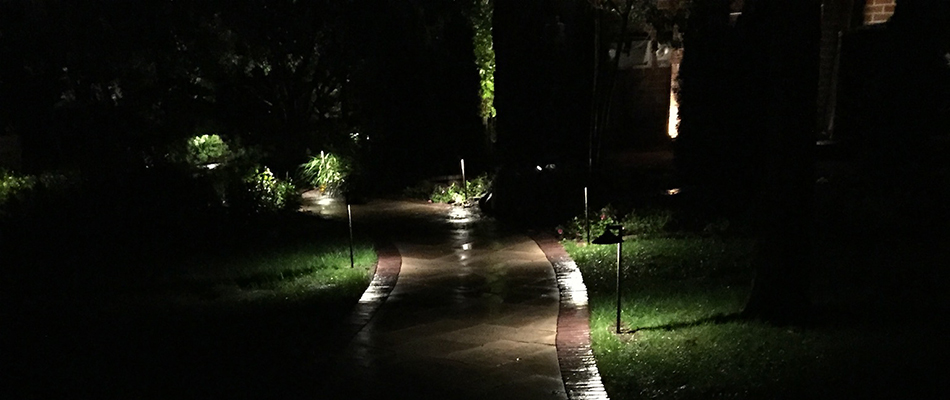 If your property becomes too dark to enjoy at night, this is a sign that you need to invest in landscape lighting. Landscape lighting illuminates the dark areas on your property so that you can safely walk around your outdoor living space and make the most of it at any hour. Landscape lighting can serve an aesthetic purpose as well, highlighting your property's best features with gorgeous LED lighting. Certain lighting techniques used during installation can especially help emphasize the structures and details on your property that you adore! The lighting itself can look beautiful too and serve as a focal point on its own.
---
Call us today to have any of these hardscapes installed on your property!
If you're ready to take your outdoor living space to the next level, call us today at (515) 371-0896 to have any of these hardscapes installed on your property! At Ultimate Lawn Services, our professionals can construct the hardscape of your dreams to enhance your outdoor living space! We install fire pits, landscape lighting, patios, outdoor kitchens, seating walls, and much more. We happily provide our stellar service to residential, commercial, and HOA properties in Urbandale, West Des Moines, Waukee, and nearby areas in Iowa.